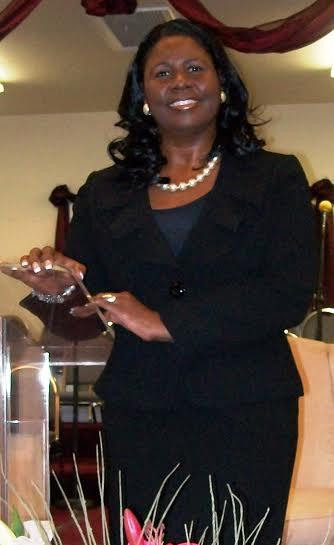 Apostle Arlene S. Chavis is a native of Winston Salem, North Carolina. She has one child, Anthony, Jr. and one beautiful granddaughter Skylar Rose. 
Apostle Chavis completed her undergraduate studies at Livingstone College and attended North Carolina Central University for her graduate studies. She attended Shaw University Divinity School in the Master's program and received a doctorate degree of Philosophy in Biblical Studies from GHOD Bible Institute in Dallas, Texas.  Apostle Chavis was consecrated as an Apostle by the International Christian Fellowship Churches Worldwide, Inc.  She presently serves on the Apostolic Board of the True Vine Churches of Deliverance, International under the leadership of the Most Primate and Most Establishmentarian Apostle Sylvester Davis Johnson.
She is a member of Delta Sigma Theta Sorority, Inc., and is a former Social Work Supervisor of Durham County Department of Social Services, Executive Director of Jericho Ministries, Inc., which provides housing for female ex-offenders to empower them with their transition back to society.  She is a chairwoman of a local pastoral support group, former Chaplain at the YMCA and recipient of the Woman of Influence and Power Award by Bishop Lyle & Deborah Dukes and many more honors.

Apostle Chavis' initial biblical and spiritual teachings came from the church she grew up in, Macedonia Worship Center in Winston Salem, North Carolina. She relocated to Durham and united with Orange Grove Missionary Baptist Church. She received her call to evangelize and was licensed to preach the unadulterated gospel by Orange Grove Missionary Baptist Church and later ordained by the East Cedar Gove Association. Later she was called to pastor and thus formed No Greater Love Christian Church, Inc.
Apostle Chavis is a well known preacher locally and has ministered inside and outside of the United States.  She has been the keynote speaker at numerous conferences and various programs. 
Apostle Chavis is very passionate about building the kingdom of God.  A woman of  high integrity and unwavering determination.  Her ministry can be characterized by a strong belief in a God who can and an unstoppable faith in a God who will. Apostle Chavis' motto is 'God's grace is sufficient'.